Institutional Catering
Our firm, which works under the roof of Bilkent Holding, provides catering to above 110.000 people in compliance with European Standards.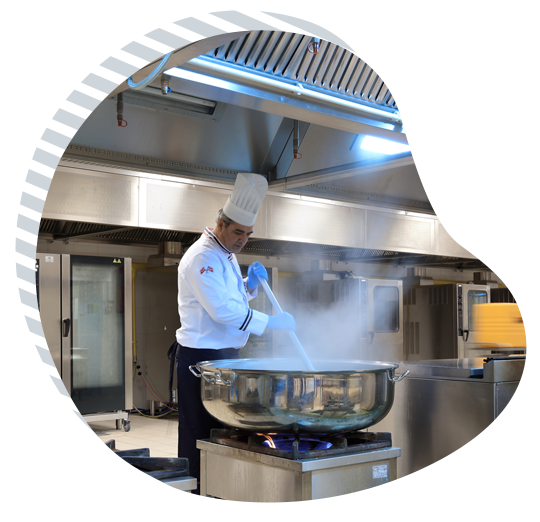 Production in compliance with European standards!
We put the universal standards of the food sector into effect and regularly train our employees and teach them actual information and technology with the aim of reaching these numbers and exceeding them.